Education for Impact
Access. Equity. Transformation.
As the federal land-grant institution in New York State, Cornell University has a responsibility – unique within the Ivy League – to contribute knowledge and foster learning in a way that improves lives and access to education across the globe. Our mission is simple: Extend the reach and impact of Cornell to underserved audiences, delivering high quality educational opportunities to individuals who might otherwise never be able to access them.
We recognize that Cornell cannot meet its public impact goals alone. This initiative requires strong and sustainable relationships with a variety of partners that focus on meeting local, national and international social needs. In most cases, these partners are existing non-profit or governmental organizations which focus on key social needs, and funders who have prioritized these issues. These partnerships enable us to do what we do best – deliver education and support student academic success. And this will empower our NGO partners to do what they do best – support the people they serve.
Who We Serve
Social impact programs support underserved students in the following audiences.
Bank of America Institute for Women's Entrepreneurship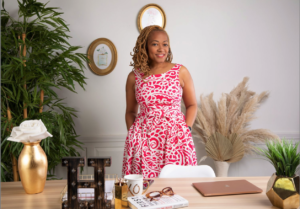 Managed by the Cornell Law School and powered by eCornell, the Bank of America Institute for Women's Entrepreneurship offers an unparalleled opportunity for students across the world to earn a certificate in business from Cornell. In this free online program made possible through funding from Bank of America, participants gain the skills, knowledge and resources necessary to build, manage and scale a successful venture. Initially aiming to reach 5,000 participants, Bank of America recently committed to expanding the program to reach 100,000 entrepreneurs globally.
Women's Entrepreneurship Participants
---
Identify as Women of Color
---
ECORNELL TRANSFORM
Through collaborations with nonprofits, eCornell Transform taps into existing community relationships to support working adults with professional development and training opportunities. Partner funding enables the program's students to earn Cornell certificates online at no cost. Equipped with new expertise and resources, participants are empowered to thrive in careers that lead to personal and shared socioeconomic growth. Following a successful pilot in New York state and other regions, the Transform program is launching in additional locations nationwide with United Way as one of Transform's first partners. Read the full article here.
National Education Equity Lab
In collaboration with Cornell's Brooks School of Public Policy and School of Continuing Education and Summer Sessions, eCornell works with Ed Equity Lab to provide for-credit courses, at no cost, to students in Title I high schools across the country. The program recently ran a course called Big Data for Big Policy Problems for students at five high schools nationally. eCornell will host at least three new pre-college classes in 2023 with Ed Equity Lab, including courses in natural disasters, climate change, and engineering research.
Ready to learn more about how you can partner with eCornell as a funding partner or NGO? Learn more from our social impact brochure.
HBCU STUDENT PROGRAM
With the support of Cornell's Center for Real Estate and Finance and professor Steve Carvell, 30 HBCU students, funded by Blackstone, had the opportunity to earn a certificate in Commercial Real Estate. Universities which participated in the first cohorts included Clark Atlanta, Hampton, Howard, Morehouse, Morgan, North Carolina A&T, Spelman, and Tuskegee. Additional opportunities to serve Historically Black College and University students and Minority Serving Institution students are currently being explored.
Break Through Tech AI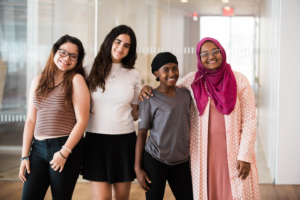 Break Through Tech AI empowers college women and other underrepresented groups in tech with the skills they need to get jobs in the fastest-growing areas of tech: data science, machine learning , and artificial intelligence. Developed by industry and academic leaders, participants master the skills necessary to become successful ML engineers. The foundation of the curriculum is an 8-week skills-based series of online courses powered by eCornell. $26 million has been invested in the program by Melinda French Gates' company Pivotal Ventures, Ken Griffin, Citadel and Citadel Securities, the Hopper-Dean Foundation and New Venture Fund.
Collaborators &

Funding Partners
View slide #1

View slide #2

View slide #3

View slide #4

View slide #5

View slide #6

View slide #7

View slide #8
STUDENT SPOTLIGHT
In 2016, Abena Foli launched POKS Spices, a company that produces West African pepper-based seasoning blends. After she completed a program through the Bank of America Institute for Women's Entrepreneurship at Cornell, the company won a $10,000 grant and was awarded six Culinary Product Awards. Most recently, it was selected to join Target's Forward Founders accelerator program and launched a seasoning product with Burlap & Barrel.
Want To Make An Impact?
by completing the form below.
We are looking for organizations, NGOs and funders, to partner with us to scale impact.